Squirrels are harmless animals, and their presence in your garden can enhance their natural beauty. Many people enjoy the activities of these furry creatures with immense wonder and happiness. They also help you in adding a lively atmosphere to your landscape. This, in turn, is beneficial for your children as having proximity to nature while they grow up is very important. It also happens to be a good way of passing your time by watching the funny activities these rodents keep on doing.
They are either looking for food or simply indulging in some of their antics; squirrels are a pleasure to watch. But if you want to attract these captivating little animals to your backyard, there are a lot of ways that you can adopt. But you need to make sure that the squirrels are completely out of danger where you want them to come and give a welcoming stay. Here is a list of some of the things that can be followed if you want to know how to attract squirrels–
---
How to Attract Squirrels to Your Garden (Multiple Ways)
#1: Squirrel food
Squirrels are food loving animals and attracting them by providing them proper food is one of the easiest ways to get them around. You can use food items like corn, walnuts, acorns etc as easy food targets as they love to gorge on these things. Scatter these all around your garden or at the base of the trees that you have. Once the animals finish, repeat the process. This keeps the squirrels from coming to your yard all the time.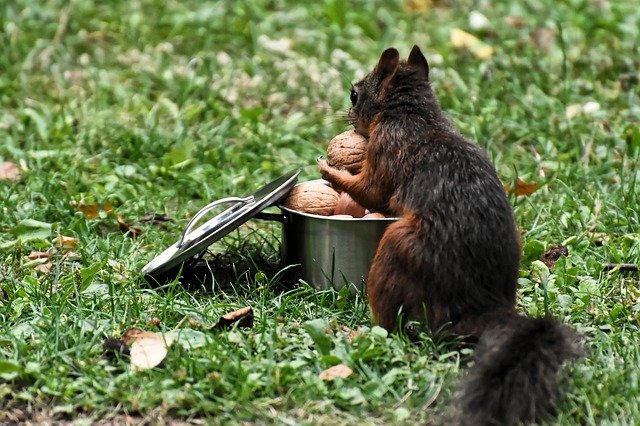 #2: You can bring some squirrel friendly trees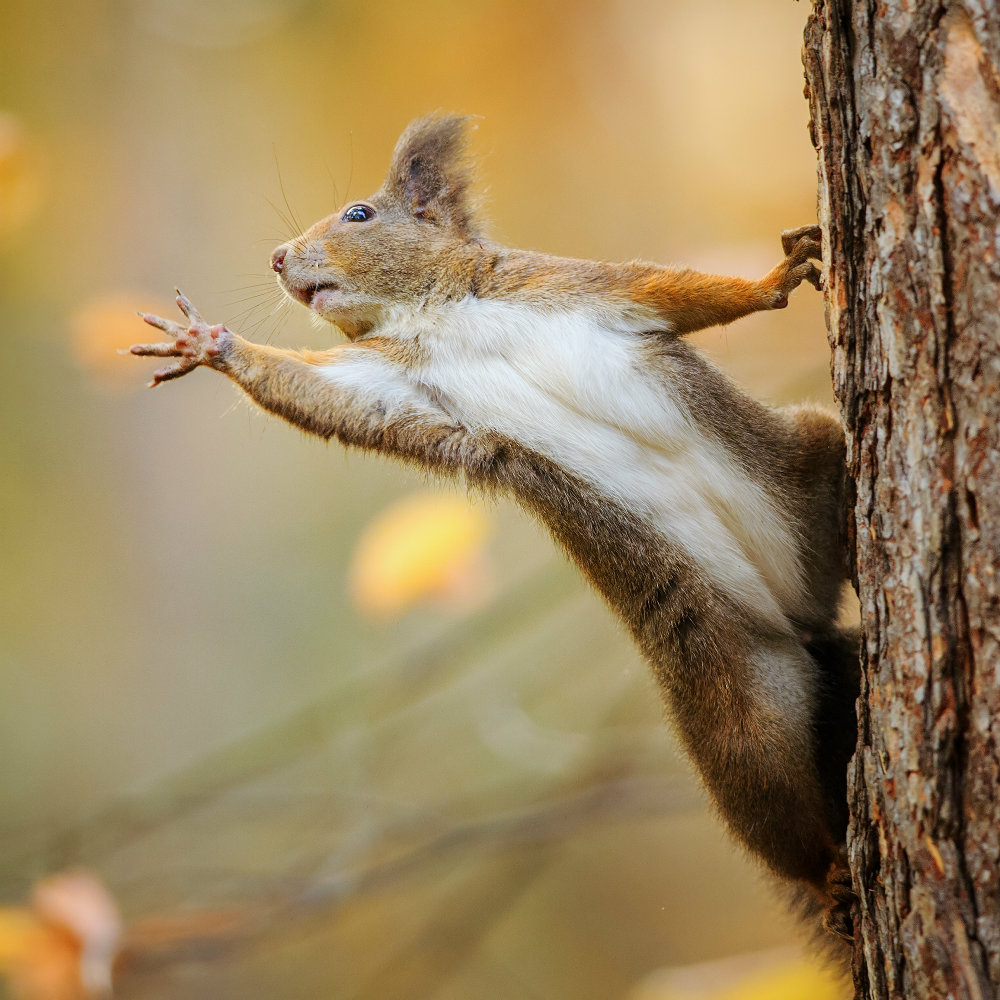 Squirrels live mostly on the trees. They mostly make homes for those trees that yield edible nuts and flowers. You can start attracting these animals by planting trees like this and make them stay forever in your garden.
Make sure these trees are such that they have enough hollows and crooks for the squirrels to make their home easily. Also they find it difficult to climb all sorts of branching structures. It is advisable to look for trees where these animals can move up and down the length without much struggle. Spruces, pines, willows, aspens etc. are some of the best kinds of trees you can plant to attract squirrels.
#3: Access to clean source of drinking water
Always keep a bowl full of clean drinking water for the squirrels to use. This is a great idea especially during the scorching summer months. Use a bowl or a tray or a rain barrel and keep it at a corner in your garden where they can have easy access. This is also very useful in giving them a welcoming note that makes them want to come even more to your yard in future.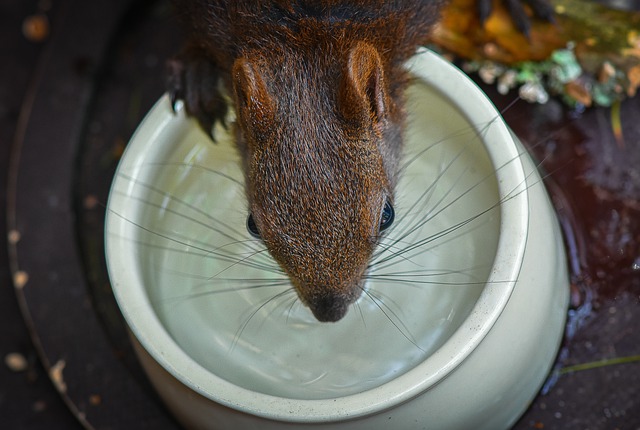 #4: Keep a provision for a natural cover for these shy rodents
Squirrels are shy and skittish. They prefer closed and covered areas that give them a sense of comfort and safety. They mostly take refuge in different kinds of hedges and shrubs and not anywhere widely open. Hence, in order to attract these animals you need to make sure that they get this sense of security and privacy. Put some ornamental grass and wooden logs all around your garden that creates the preferred ambience for these furry creatures.
Other Things that May Attract Squirrel
#5: Allow dying trees to rema
in in your garden
No matter how strange it might sound, squirrels like to nest and keep their food hidden in dead trees. Therefore, if you happen to have a dying tree in your garden, do not uproot it. Let it be there and continue with its natural decaying process. This will attract the squirrels more to your gardens than anyone else in the neighborhood.
#6: Keep away your pets from the garden as much as possible
It has been found many times how often dogs and cats are seen to have chased squirrels away. Instances are also not rare where squirrels have also been injured during such chases. It is very important that if you have pets at home, keep them as far as possible from the areas where squirrels might come. Try to put some fence and segregate the area so that you pets do not come in the way of these little creatures and scare them away.
---
Before considering all the above points, it is also very important to acknowledge a few other factors. Squirrels are essentially outdoor animals and they like to keep to themselves. Under no circumstances you should try to make them come into your garden forcefully as this might scare them away completely.
Also they tend to litter the places which are much to the dislike of many people. Hence, you need to be well prepared for all these consequences before trying to learn how to attract squirrels to your property. Hopefully with this article you will have a successful attempt at attracting these funny rodents to your backyard.