As electrical hedge trimmer eases of the bulk in your arms and saving your time by doing it automatically rather than manual trimmers, still they have their course of life from being brand new to becoming dull and lifeless. As the electric hedge trimmer gets worn out by regular use of it the result shows up in their results. The path leads from making a clean sharp cut to the final product of being mashed and bruised which is not appealing at all.
The Blades of electric hedge trimmer has a tendency to get dull after every use. But it is pointless to buy new electric hedge trimmer or getting the blades professionally sharp and every time. Ideally waiting for the electric Hedge trimmer's blood showing completely worn out signs isn't in the perfect decision. To maintain the cutting performance The Blade should be sharpened roughly every 50 hours of operation.
How to Sharpen Electric Hedge Trimmer Blade - Step by Step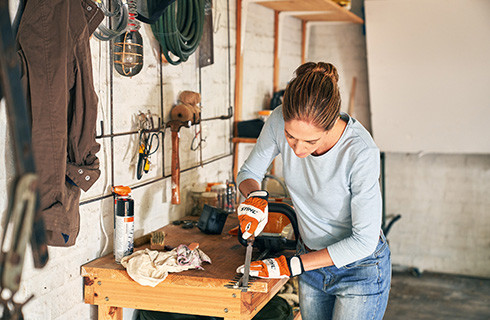 Also, make sure to wear gloves before performing any of this task and make sure you can handle the electric hedge trimmer before indulging yourself in any of such works.