Rabbits are beautiful creature, known for its playfulness and adorable look.  It is true that we all love watching them playing in our home or in the yards. Attracting wild animals to your backyard comes from interest if you love animals (especially rabbits).
So knowing how to attract wild rabbits is important if you are managing your yard on your own. You may know that food and shelter are the only things that a cute animal like rabbit needs. And if you can add some care and love to it; they will simply stay with you for the rest of their lives.
If you are fond of rabbits, then you can make ready your yard or garden to welcome the wild rabbits. They love hiding from the other large animals. It is a sign of their maintaining safety and security.
Plants, bushes, and the evergreen edge of the yard for the rabbits will help them to hide. Rabbits love to stay on their own and hardly harm anyone.  Folks here are some more interesting things to know on how to attract wild rabbits in your yard. Check it out!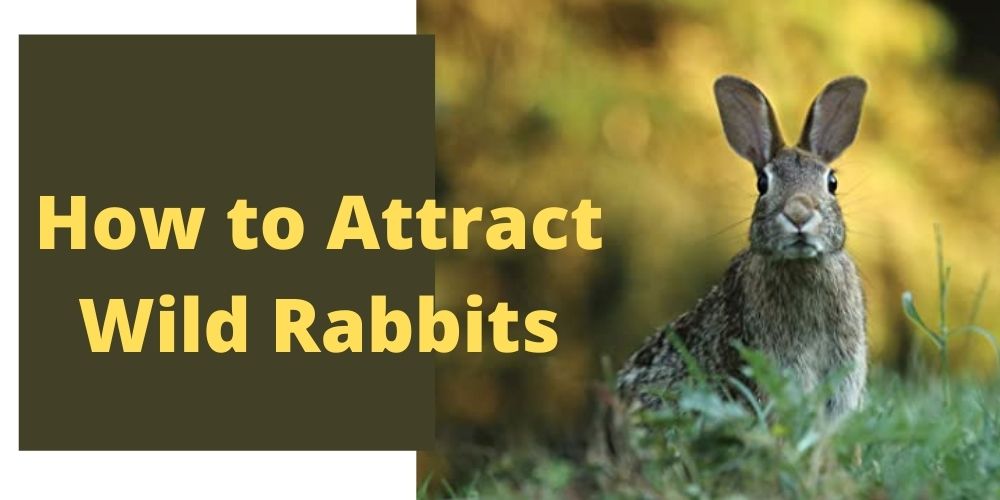 ---
🐇 How to Attract Wild Rabbits: One Stop Guide to Follow 🐇
Create Habitat
The major problem that a rabbit faces is the loss of habitat. Since manmade creation have immensely destroyed nature, it is difficult for them to find a space of their choice. It is not necessarily to be a garden but a small open green space for them is important. Try out some prickly shrubs or bushes next in the corner of your garden.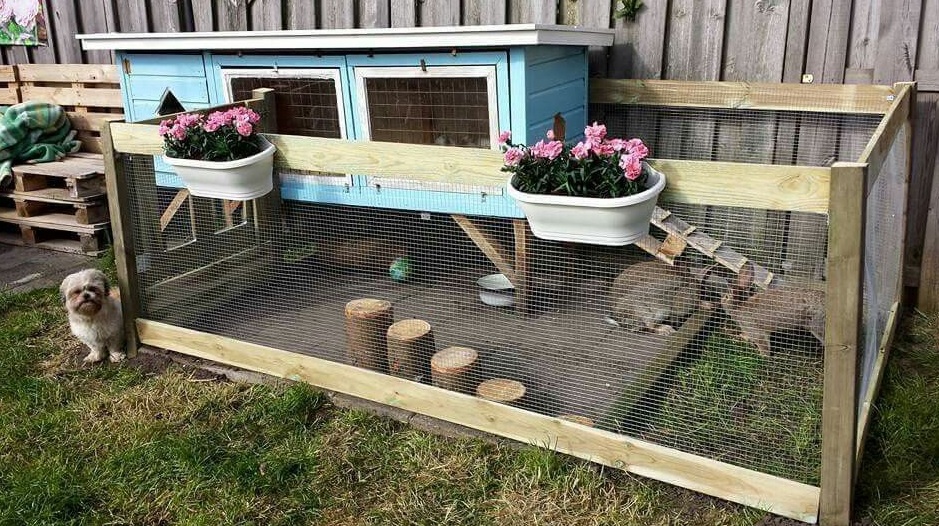 You should leave some long grown plants or bushes to let the wild rabbit hide in it. A manicured lawn with some tall grasses will add beauty to your garden as well. Choose plants like wheat, clover, or corn or even prickly berries or cereal grains for a perfect home for your new member to find solace.
Saving the branches and bushes of the tree once you prune them in the fall months, is a great way to make hone for the rabbit. Place them nicely on the brush pile or on the shrubs to simply offer food for the rabbits, especially in the winter months.
Keep Enough Space for Water Storage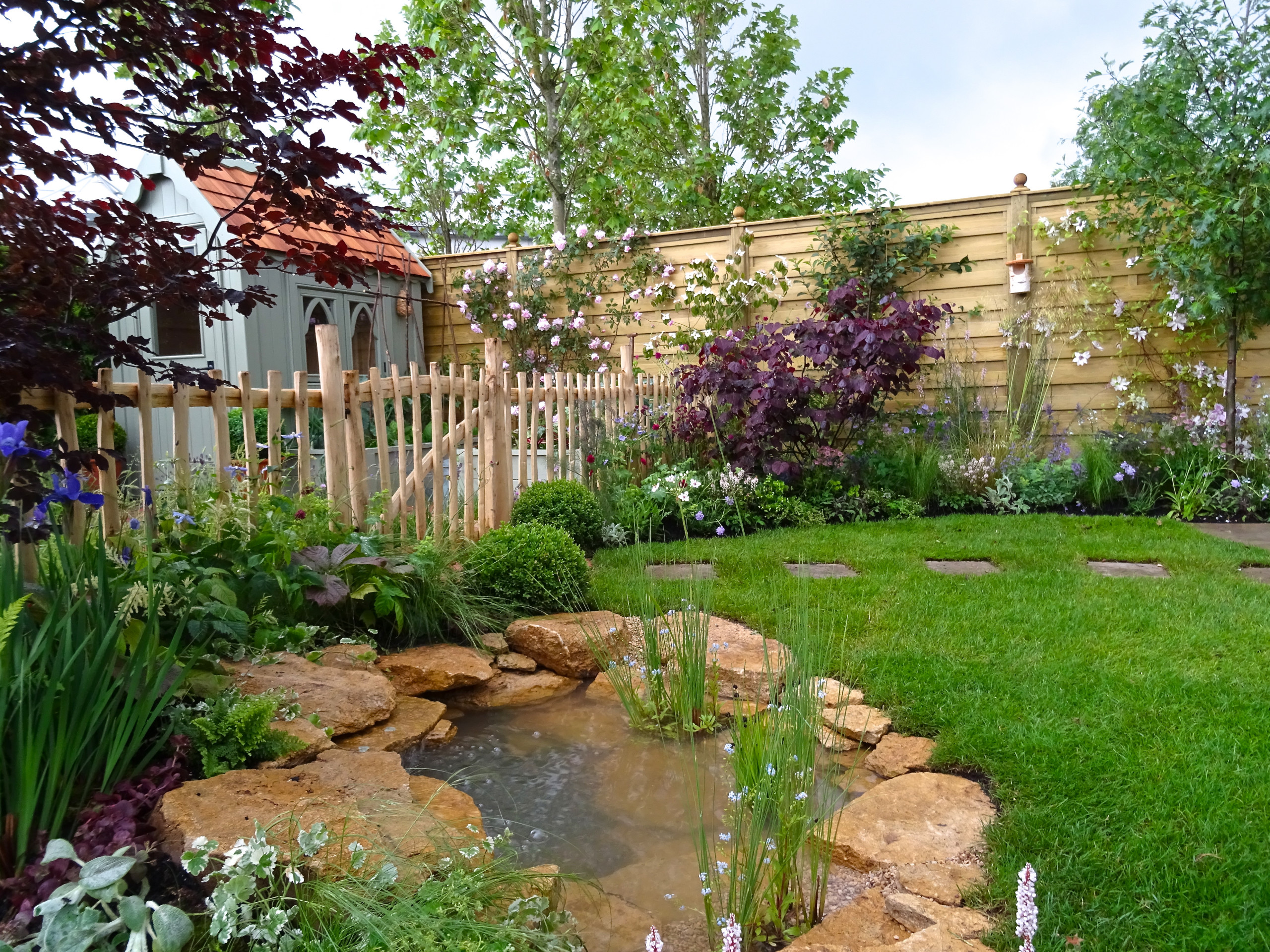 If you are interested in knowing how to attract wild rabbits, then you must be aware of the fact that any wildlife needs water to survive. If you plan out a small pond or a large bowl or a plastic container in the garden to collect water then it will be great. Having space for them to drink take a bath whenever they want will attract wildlife like rabbits. Make sure that the rabbit can get their own space and enjoy living in your yard. Their natural way of living shouldn't be hampered.
You can try out digging shallow space to keep water for the wild rabbits. Creating a small depression a couple of few feet deep will help you to store water. Keep the space filled up with buckets of water if rain is not there. Try to situate it next to the shelter or habitat created for the rabbit.
Keep Enough Food for Your Rabbit
The best way to attract wild rabbits is by giving them enough food. They are like kids. Keep vegetables like carrot, beans, beetroot, lettuce, cabbage, peas and radish in the garden space to attract them. You can even consider growing vegetables in the garden to let the rabbit feel wonderful when they come in. A food forest gives the rabbit protection and habitant they longed for.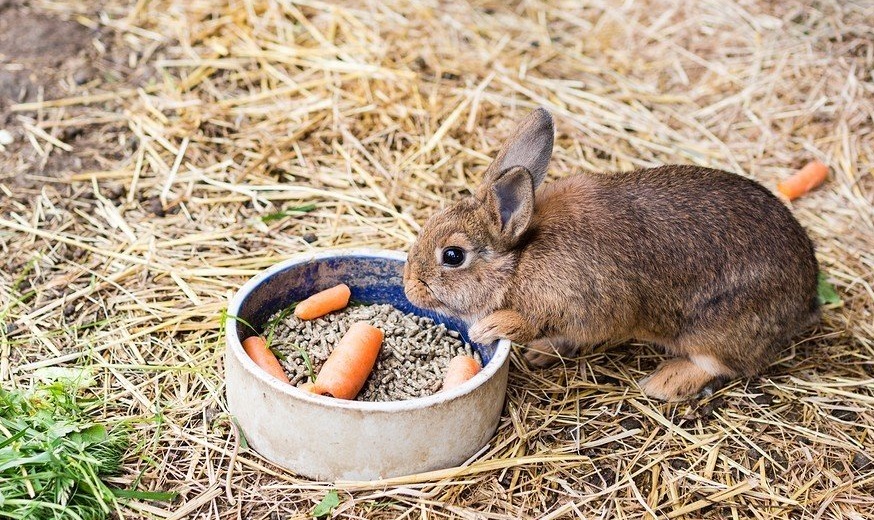 Rabbits love playing and having berries fall on the ground. The nice thing is you don't need to pick over the rabbit garden to keep the weeds down, as they eat them too.
Create Safe Place from Predators
If you are attracting the beautiful wild creature to your yard, then keeping them safe is your duty. Especially, if you have cats and dogs in your house make sure these animals do not jump on them or scare them.
Dogs have the habit of chasing rabbits. So if you have dogs, the you can train them to get along with rabbits. Once the wild rabbit feels the insecurity, it will never pass from the same lane again- Be rest assured! They instinctively know whether they are safe in your created space or garden or not. If the animal is not comfortable then it is hard to attract them.
Tips
Try planting a small garden with plants that a rabbit generally love to feed on.
Rabbit loves hollow logs, place one in the garden to keep them happy. This will attract them.
---
Warnings
Rabbit tends to create a lot of damage to the flower plants. If you have such sorts of the garden, try to keep it safe. It is better that you remove such fencing plants from the place you are following tips of how to attract wild rabbits on your backyard.
Conclusion
To conclude, attracting wildlife like rabbits to your backyard is a lovely way to reside with harmless wild animals. They are gorgeous and playful. Provide them with the safety they desire and enjoy staying with them throughout your life. Rabbits need shelter, food and water. They hardly venture too much. Leave small space with greens, they will love you. I am assuming that you know how to attract wild rabbits, so go and follow the tips, and also feel free to share the results with us.